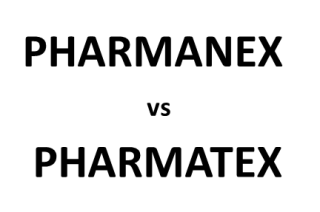 Applied-for mark "PHARMANEX" of application No.4-2010-23921 under the name of NSE Products, Inc., (USA) for protection of the products " dietetic substances adapted for medical use" in Class 05 was refused for registration by the IP Vietnam on the grounds of confusing similarity to the cited mark "PHARMATEX" of Intl.Registration No. 485509 which designates Vietnam.
The applicant has appealed (1st time) against the IP Vietnam's decision to refuse the registration but failed. In its appleal settlement the IP Vietnam upheld its previous decision, concluding as follows: " Since the prefix ""PHARMA" often appears in trademarks registered for pharmaceutical products, the distinctiveness between them is often judged on the basis of the suffixes. In this case, the suffix "NEX" of the applied-for mark and the suffix "TEX" of the cited mark have 3 characters, of which only 1 character is different, namely "N" and "T"; the pronunciation of NEX and TEX is similar. At the same time, the product [dietary supplements for medical use] sought to be registered of the applied-for mark is similar to those of the cited mark, namely "nutrients for medical use". Further more, the applicant has not been able to provide the consent letter of the cited mark owner."
Having disagreed with the IP Vietnam's conclusion, the applicant on November 22, 2021 filed a appeal (2nd time) to the Minister of Science and Technology with counter-arguments in summary as follows: (i) the applied-for mark is not similar with the cited mark; their suffixes [NEX and TEX] differ in visual impression and pronunciation, (ii) the products in Class 05 of both two marks have effects on human health, so consumers buy and use them very carefully, the possibility that consumers confuse these two marks is unlikely, and (iii) currently both "PHARMANEX" and "PHARMATEX" co-exist in many countries around the world and do not cause any confusion about the origin of products for consumers in Vietnam.
The appeal is being considered by the Ministry of Science and Technology./.