Many organizations and individuals do not know that this is a protected symbol, to use it must be permitted by the Vietnam Red Cross. Some organizations and individuals also use signs that are confusingly similar to the RC symbol for their profit, especially in disguised charity activities.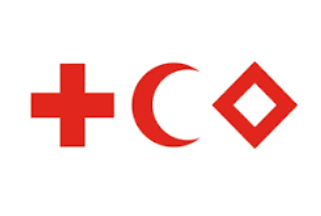 Facing this situation, on August 11, 2020, the NOIP in cooperation with the Vietnam Red Cross (RC) to organize the workshop on "Legitimate use of the Red Cross symbol". Attending and chairing the seminar were Mr. Tran Le Hong - Deputy Director of the NOIP, Mr. Tran Quoc Hung - Vice President of Central Red Cross Association (CRCA) of Vietnam, Ms. Tran Huong Giang – the representative of the International Red Cross Committee (IRCC) in Vietnam with online consultation from international experts.
At the seminar, speakers from the IRCC and CRRCA introduced the origin of the Red Cross symbol, the Red Crescent, the Red Crystal; meanings and regulations of international conventions and Vietnamese law regarding the use of these symbols. Mr. Hoang Thanh Binh, Director of the Trademark Appraisal Center of the NOIP said that currently pursuant to provisions of the Vietnam IP Law the RC logo is not protected as a trademark. Therefore, the NOIP does not grant exclusive rights to any organization, individual that uses the Red Cross symbol in designing trademarks. However, for the examination of a trademark that uses signs similar to the stylized, altered, or modified RC symbol, it is necessary to study further to clarify the possibility of use.
Mr. Tran Le Hong - Deputy Director, NOIP said that, with the dual legal basis (i.e., the IP Law and the Red Cross Operation Law) related to the Red Cross symbol, to ensure the legitimate use of the RC symbol, the sign as the Red Cross and other signs that are confusingly similar to the logo of other International Red Cross associations (in particular, the Red Crescent logo, the Red Crystal, the Red Lion) should be excluded from the marks sought to be registration. At that time, only the Vietnam RC has the authority to license the use of the RC symbol in Vietnam. The NOIP and the Vietnam RC will work together to develop detailed guidance for the examination of trademark applications related to the RC symbol./.