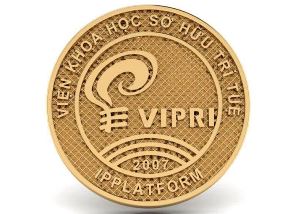 On May 29, 2020, in Hanoi, VIPRI celebrated its establishment (24/7/2007 – 24/7/2020) and launched IPPlatform services to support the state management of intellectual property activities as well as the creation; protection and development of industrial property assets of organizations, businesses and individuals.
VIPRI is a kind of semi-public scientific and technological unit under the Ministry of Science and Technology (MoST), which helps the MoST Minister to perform the function of scientific research, training, evaluation, consultancy and assessment in the field of intellectual property.
With regards to performing IP expertice, so far VIPRI is the only organization in Vietnam that has been granted by the Director of the National Office of Intellectual Property a Certificate of organization qualified for performing industrial property expertise in accordance with Article 201 of the IP Law.
Over the past years, the VIPRI has received and processed 6,485 expertise-performing dossiers of all kinds at the request/solicitation of organizations and individuals, including 736 dossiers at the request of IP right enforcement agencies such as Court, Customs, Market Surveillance, Science and Technology Inspectorate ... and 5,749 dossiers at the request of domestic and foreign organizations and individuals.
Particularly, from the beginning of 2020 to now, VIPRI has received and processed 283 expertise performing dossiers of all kinds, including 29 on solicitation and 254 on request. In particular, during March - April, due to the impact of the COVID-19 epidemic and the mandatory social isolation, VIPRI has quickly applied suitable working methods such as online, express courier services to perform satisfactorily nearly 100 expertise conclusions for solicitors and requesters.