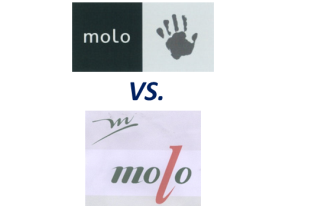 The mark "molo, figure" under Intl' Registration Application no.1122224 for products in Class 25 and services in Class 35 has been provisionally refused on the grounds that it's confusingly similar to the prior mark "molo, figure" of Registration no.77547.
The applicant appealed and provided evidence showing the validity of the cited mark no.77547 had expired in Vietnam since December 6, 2014, no renewal was made by the mark owner, and now it's been more than five years since the mark expires (Article 74.2.h, the IP Law), thus it cannot be considered as a barrier to obstruct the registration of the mark "molo, figure" of the International Registration Application no. 1122224.
Appealed successfully, the mark is accepted for registration./.