Applied-for mark "ALIMET" of application 4-2012-25241 of Novus International, Inc., (USA) for "Supplements for animal foods in the form of amino acids for veterinary purposes" in Class 05 was rejected by the NOIP's Decision no. 52823/QĐ-SHTT of 30/9/2010 on the ground that it is confusingly similar to the prior trademark no.51885 "ALIMET 20 DF" for "Pesticide" in Class 05 under the name of Kien Nam JSC.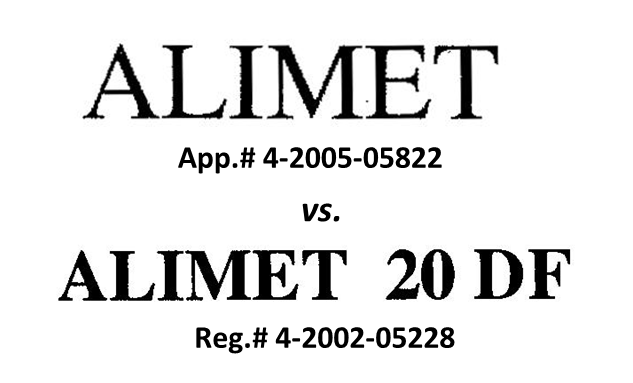 On behalf of the applicant, Pham & Associates filed a complaint to ask the NOIP to review and accept the trademark "ALIMET" for registration. The argument according to the complainant is that although both the applied-for mark and the cited mark also contains the word element "ALIMET", their list of goods of which the registration is sought differ in their nature, use purpose as well as distribution chanels; therefore should not cause confusion to consumers, specifically as follows:
(i) In their nature, the products sought to be registered under the trademark "ALIMET" are supplements to animal feeds in order to stimulate the immune system and enhance disease resistance for livestock. These products are used by farmers under the guidance of veterinarians and are being sold and distributed at animal feed stores;
(ii) Meanwhile, the products of the cited trademark "ALIMET 20 DF" are toxins that are used to eradicate harmful pests, to regulate plant growth, to repel or attract harmful pests for killing them; these products normally are sold and distributed at pesticide stores.
Having reviewed the case, the NOIP found the complaint grounded. As a results, the NOIP has issued Decision 849/QD-SHTT dated March 6, 2020 canceling the previous refusal and accepting the registration of trademark "ALIMET" under Application no. 4-2005-05822.